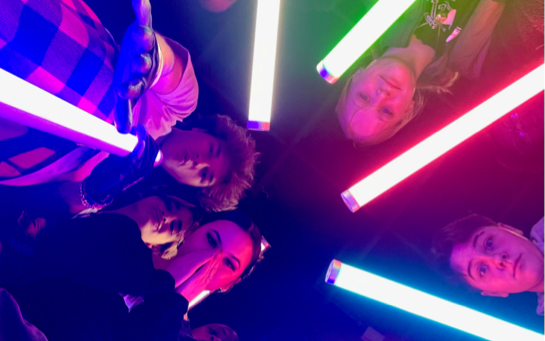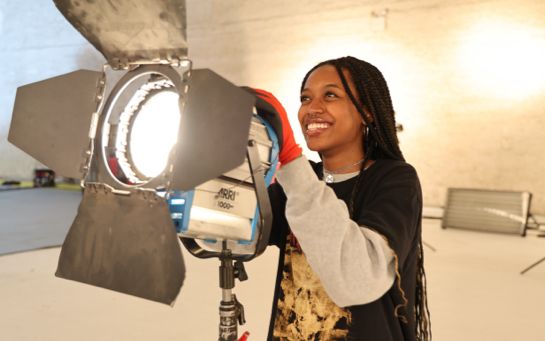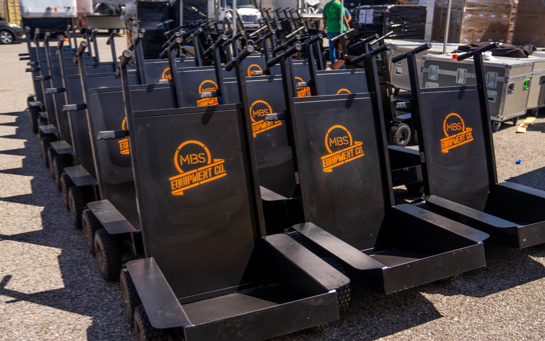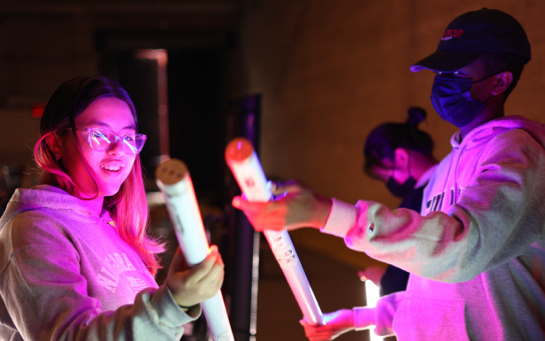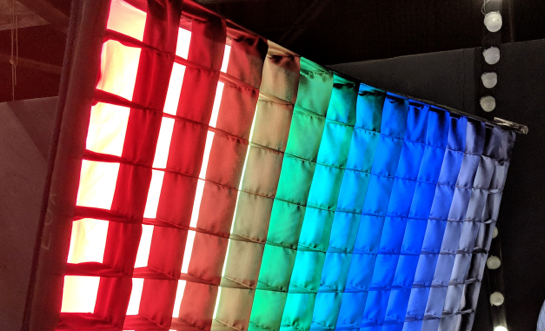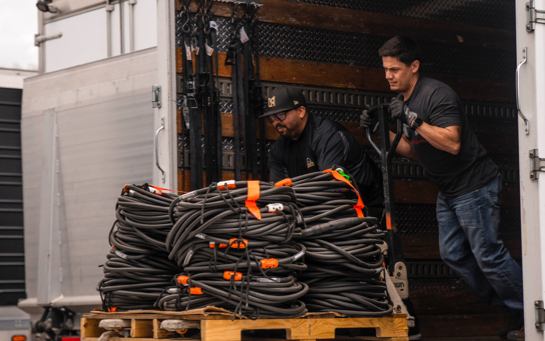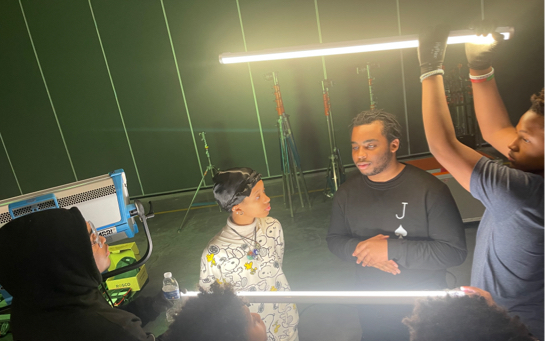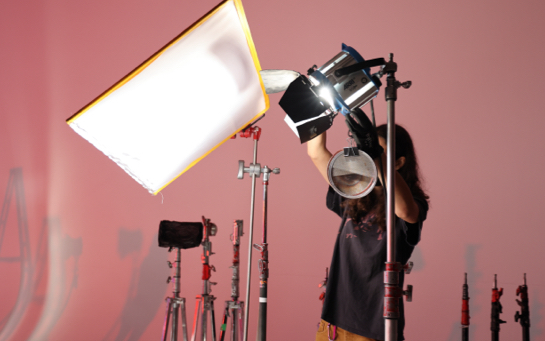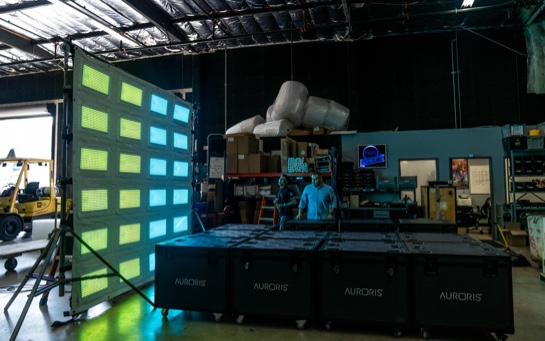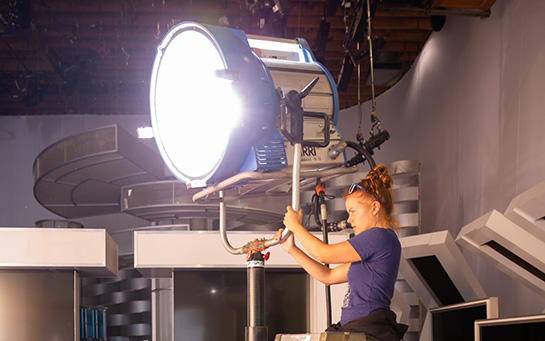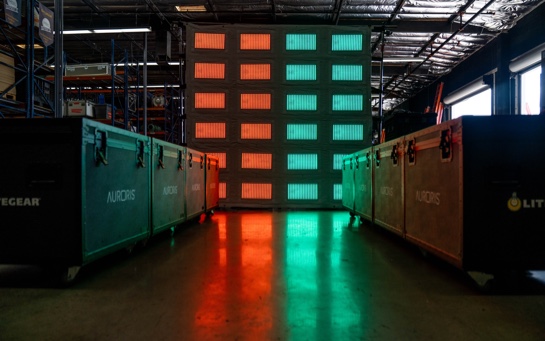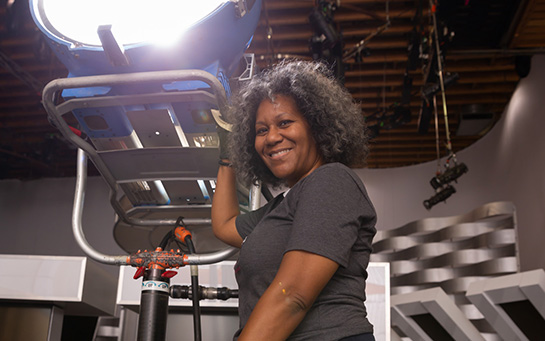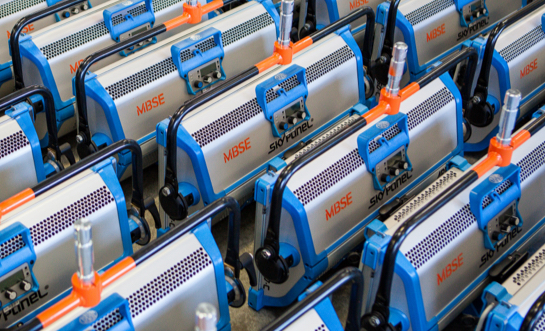 We Have the Experience to Grasp Your Vision—and the Gear to See It through
The MBS Equipment Company, a division of The MBS Group, is one of the world's largest sources for lighting, grip and expendables. And the size of our inventory is only half the story. With proprietary technology, our equipment is also the industry's most technologically advanced. Best yet, working with us means you'll have a truly collaborative partner on your team. Innovative, solutions-driven, and invested in your success, we'll help you navigate the complexity of your production. Together, we'll work to bring your vision to life.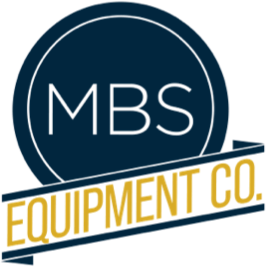 Lighting and Grip
No matter what you need, on lot or on location, we have your lighting and grip equipment—all quickly and conveniently available from our network of 100+ locations and partner studios across North America and the UK.
LED

Intelligent Lighting

Fluorescent

HMI

Quartz

Distribution Boxes
Extensions

Dimmers

Cables

Switches

Overheads

Flags
A Full Fleet of Trucks and Generators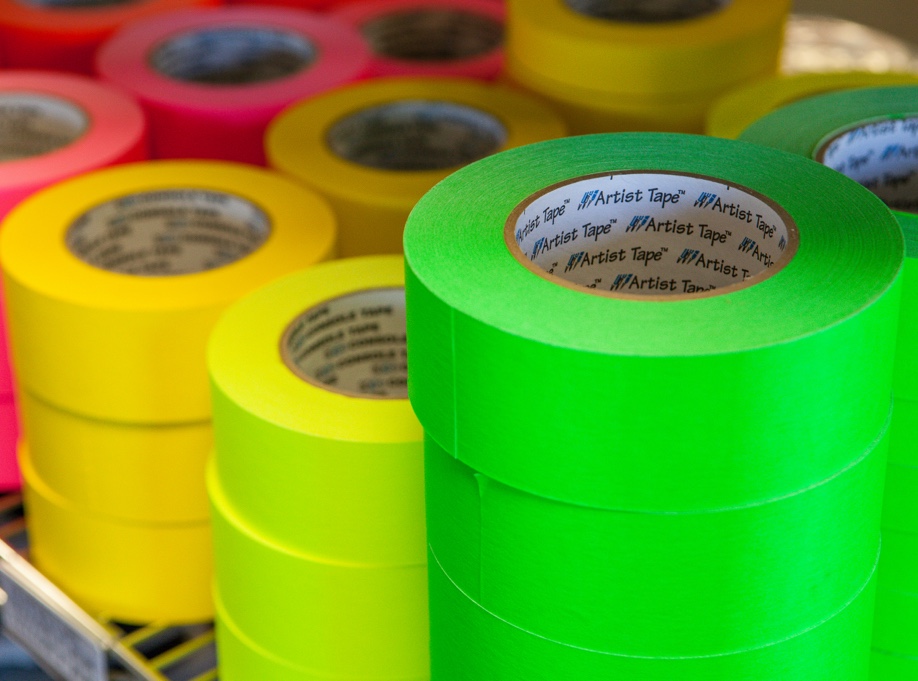 Expendables
From tape, gels and globes to hardware and ropes, from lumber and paint to textiles and backdrops, we offer an extensive stock of expendables at your ready disposal. Think of us as your single-source, on-site resource.
Email Us for a Quote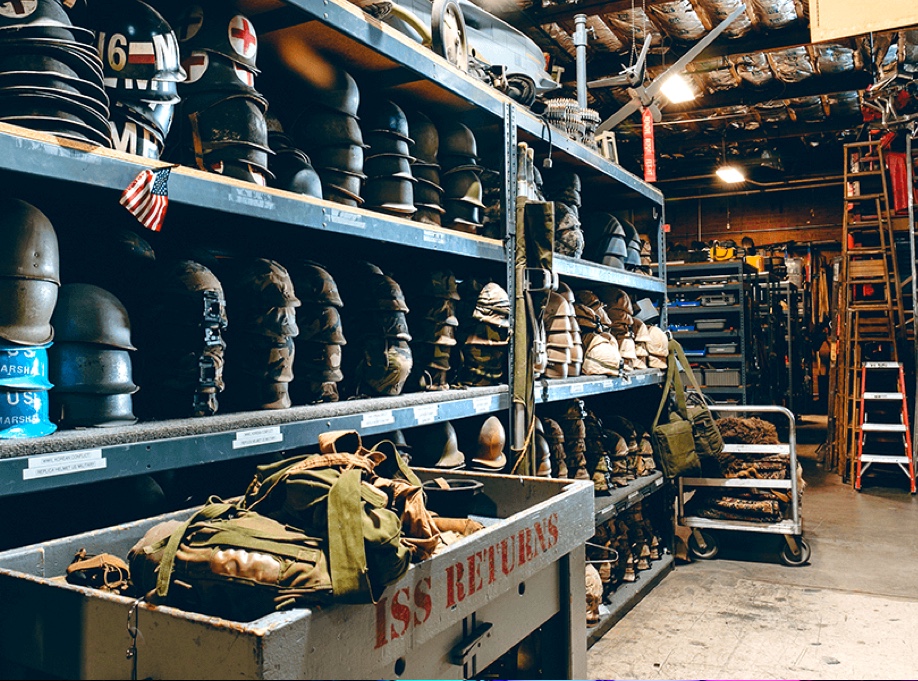 Props
Rent from an inventory of more than 1.5 million props—or have them created. ISS Props, a division of The MBS Group, is the industry's largest, full-service prop shop, serving major productions worldwide.
Discover ISS
Innovations
MBSi. Genius Ideas. Breakthrough Innovations.
Our think tank, dubbed MBSi or MBS Innovations, is driven by the desire to design, develop and deliver today's most forward-thinking production solutions. Take a look at our ever-expanding inventory of breakthrough technology.
Vulcan Automated Par 18 Head
The MBSi Vulcan is a super versatile, high output, automated PAR 18 luminaire. Created around an ultra-bright, 18kW daylight head, the Vulcan perfectly combines exceptional levels of smooth, evenly distributed illumination with full operational control over focus, pan and tilt.
AquaBat
AquaBat is a fully submersible (IP68 rated), modular LED system. Ideal for use as a powerful, even softlight or as a highly effective creative illumination tool, this dimmable, solid state, full-color LED batten, blends simple, effective operation with safe, versatile performance.
VFX 20:40 Inflatable VFX wall
VFX Wall 20:40 is a transportable, flexible, highly effective VFX screen solution. Available as blue, green, black or in a range of custom colors, the modular system is quick to set up and weatherproof, making it ideal for studio or location work, indoor or outdoors - wherever large scale backing screens or partitioning is required.
Chroma-Q Brute Force
Chroma-Q® Brute Force™ is a bright, versatile, low energy LED WendyLight alternative. Robust, controllable and intelligently designed, this full color LED source, Brute Force™ delivers reliable powerful performance with no compromise in creative freedom.
TiLite T-600
TiLite T-600 is an energy efficient, edge lit LED bi-color soft light, created through MBSi, exclusively for use in the film, television industry and entertainment media industries. These simple to use, versatile low-profile panels incorporate custom LV driver technology, allowing precision control over output, whether used as a stand alone soft source or within an almost limitless choice of modular configurations.
VSS – Video Screen Services
VSS are specialist providers of virtual production, real time content, in camera VFX and immersive digital environments. Supporting cinematographers, gaffers, and VFX departments, on projects of all size, from the smallest in camera effect, to permanent, large scale LED installations, VSS have the technical capability and equipment resources to help bring even the most adventurous artistic visions to life.
Weather Shields
Compatible with a broad selection of industry standard lighting fixtures, MBSi Weather Shields offer comprehensive, robust protection against even the harshest elements.
LEDtrix
LEDtrix is a suite of super-convenient, highly capable, creative lighting tools. Created by the MBSi technical innovations team, these ultra-compact, five color LED panel kits contain the very latest in advanced illumination technology. Powerful, portable and precise, LEDtrix delivers stunning performance, exactly where you want it.
LV Range
The LV range is a powerful, versatile family of custom built LED driver and control units, designed specifically for use within the film and TV industry. Compact and robust, with countless creative possibilities, the LV range takes LED to a new level.
Our Locations
United States
Outside the US
Canada
Basin Studios
Coming Soon
8301 Eastlake Dr.
Burnaby, BC, V5A 4W2
(604) 421-0026
Contact: Mary Jo Beirnes
Bridge Studios
2400 Boundary Rd.
Burnaby, BC, V5M 3Z3
(604) 482 2000
info@bridgestudios.com
Cinespace Film Studios – Toronto
777 Kipling Ave. #300
Etobicoke Ontario M8Z 5Z4
Contact: Megan Guy
(414) 406-4000
MBSE: Steve Hancock
(416) 466-0037
Derwent Studios
1420/1440 Derwent Way
Delta, BC V3M 6H9
(604) 421-0026
Golden Ears Studios
19055 Airport Way
Pitt Meadows, BC V3Y 0G4
(604) 421-0026
Jacobson Studios
12111 Jacobson Way
Richmond, BC V6W 1L5
(604) 421-0026
Kent Studios
870 W. Kent Avenue South
Vancouver, BC V6P 6Y6
(604) 421-0026
Kingsland Studios
6100 Kingsland Dr.
Burnaby, BC V5B 4W6
(604) 421-0026
Martini Film Studios
9390 198 St.
Langley, BC V1M 3C8
(604) 546-0306
McConnell Studios
4084/4082/4091 McConnell Ct.
Burnaby, BC V5A 3L8
(604) 421-0026
Rocky Mountain Film Studios
84th Street SE
Calgary, Alberta
(604) 928-5050
North Bend Studios
96 North Bend St.
Coquitlam, BC V3K 6H1
(604) 421-0026
Northbrook Studios
8820 Northbrook Ct.
Burnaby, BC V5J 5J1
(604) 421-0026
Stanfield Studios
7480 Stanfield Rd.
Mississauga, Ontario, L4Y 1R6
(604) 421-0026
Winston Studios
7588 Winston St.
Burnaby, BC, V5A 4X5
(604) 421-0026
Dominican Republic
Germany
Hungary
England
MBSE European HQ
Lakeside Rd.
Colnbrook, Slough
Berkshire SL3 0EL
United Kingdom
+44 (0) 1753 987 888
info@mbseco.uk
MBSE East London
London East, Yew Tree Ave.
Dagenham
RM10 7FN
United Kingdom
+44 (0) 203 921 0321
info@mbseco.uk
Pinewood MBSE Lighting
Pinewood Rd., Ste. 328
Iver Heath, Buckinghamshire
SLO ONH
+44 (0) 1753 656 262
info@mbseco.uk
Cardington Studios
Hangar 2, Cardington Airfield
Bedford, Bedfordshire MK42 0TF
+44 (0) 1234 744200
Hallmark House
Rowdell Rd.
Northolt, UB5 6AG
Contact: Brantley Bissette
1 504-312-3421
Hoddesdon Studios
3 Charlton Mead Ln.
Hoddesdon, EN11 0DJ
Contact: Justin Bennett
+44 (0) 1753 987 888
Pinewood Studios
Pinewood Rd., Ste. 328
Iver Heath, Buckinghamshire
SLO ONH
+44 (0) 1753 656 262
Contact: Darren Smith
Robomoco
Unit 1, Howard Industrial Estate
Chesham, HP5 2AU
Contact: Jay Mallett
+44 (0) 7802 939 859
Shinfield Studios
Cutbush Ln. E
Shinfield, Reading RG2 9LH
Contact: Justin Bennett
+44 (0) 1753 987 888
Symmetry Studios London
Units 2&3, Samian Way
Aston Clinton, Buckinghamshire, HP22 5WJ
Contact: Brantley Bissette
1 504-312-3421
UX1
Uxbridge Industrial Pk.
Ashley Road, Uxbridge
Middlesex, UB8 2GA
Contact: Brantley Bissette
1 504-312-3421
The Wharf Studios
8 River Rd.
Barking, IG11 0JE
United Kingdom
Contact: Brantley Bissette
1 504-312-3421
Shepperton Studios
Studios Rd.
Shepperton, Middlesex TW17 0QD
+44 (0) 1753 656 262
Contact: Darren Smith
Scotland
Wardpark Film & Television Studios
Wyndford Rd.
Cumbernauld, Scotland G68 0BA
Contact: Brantley Bissette
1 504-312-3421
Pyramids Studios
Easter Inch Steadings
Bathgate, Scotland EH48 2EH
Contact: David Hodgkinson
+441753987888
Ireland
Ardmore Studios
Herbert Rd.
Bray Co Wicklow
Ireland
+353 1 286 2971
ilm@ardmore.ie
Troy Studios
National Technology Park Plassey
Castletroy, Limerick
Ireland, V94 A6F4
+353 61 951 690
Greystones Media Campus
Coming Soon
Greystones, Co. Wicklow
Ireland
Teach Solais/Lighthouse
Unit 3, Woodstock Business Park
Newcastle Rd.
Kilcoole
Co.Wicklow
A63D70 Ireland
+35387 2557444
info@teachsolais.com